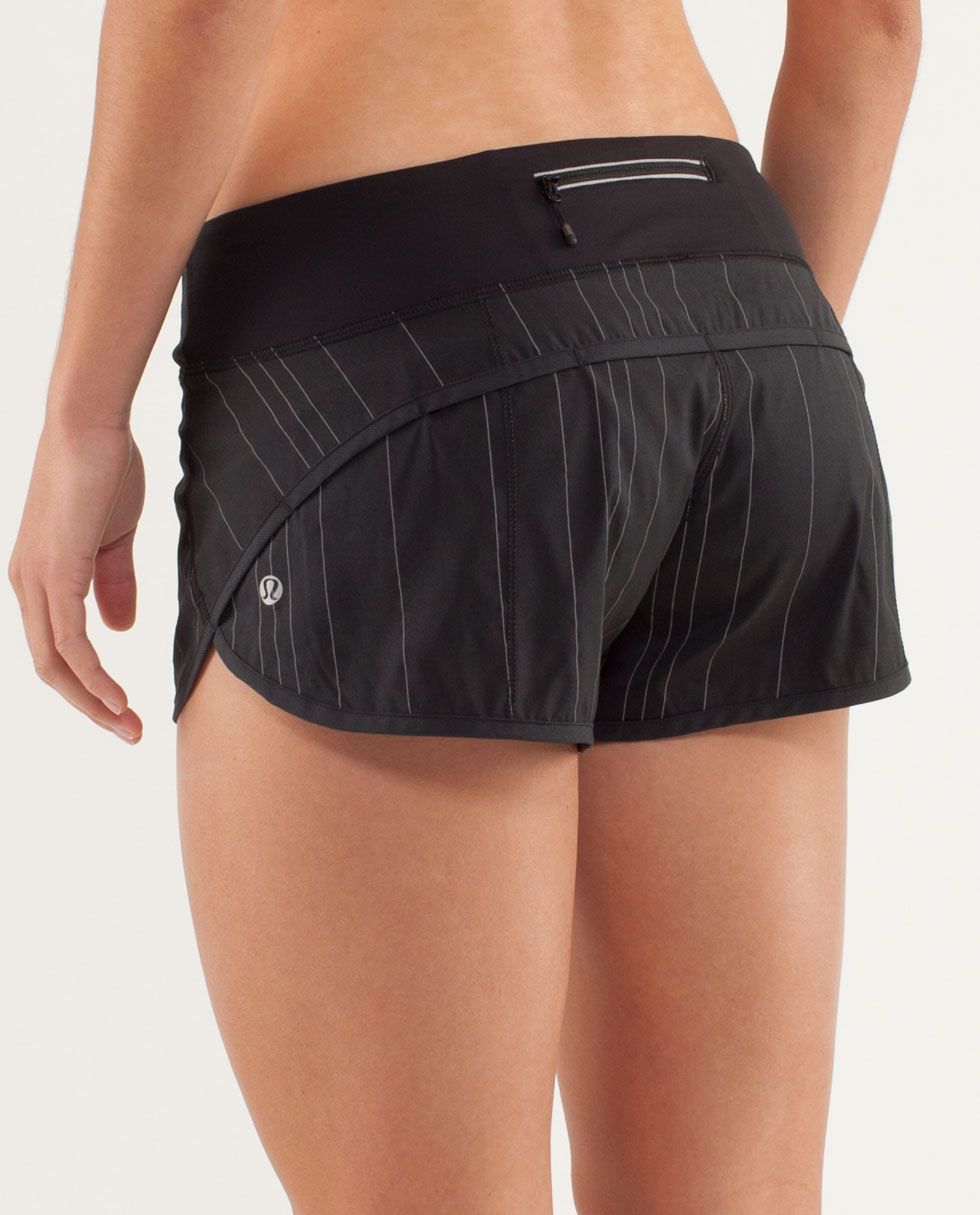 Confession time: I have been obsessing over Lululemon speed shorts. It's probably unhealthy how much I think about these shorts on a day to day basis. I'm a little embarrassed to even admit it because of the reputation of "Lululemmings" being girls who care more about what their workout clothes look like than actually working out. I read a ton of stuff online and the consensus seems to be: steep price tag, cute clothes, overall impressive performance. I've never been in a Lululemon store, but I imagine my experience would go a little something like this. The analogy she uses throughout that post is hilarious. It's a cautionary tale (with a happy ending, to be fair) that is probably enough to force me to stay away from a store for a while for my own good.
The obsession all started when some pictures appeared on Facebook of a friend of mine running in these adorable running shorts. If she's reading this, she knows who she is! Up until this point I had resigned myself to the belief that aside from wearing colors like pink and purple, it was close to impossible to feel like a girl while exercising. These shorts proved me wrong. Obsession aside, I still can't justify spending over $50 on a pair of running shorts. I'm far from slumming it in my Nike Tempo Track shorts.
Thus began the quest to find some more cost effective ways to acquire some speed shorts of my very own. Off to eBay I went! I know I am late to the game, but this was the first time I ever seriously considered eBay as an option. I found a few pairs in the size I wanted that looked awesome. Could I really purchase a pair for a mere $20?! It was a dream come true! I had my heart pretty set on a pair and the auction was ending in a couple days. I decided right then and there I wouldn't let myself get caught up in the feeling of winning and I set a cap for myself at $25. My plan was to refrain from bidding until the very last few minutes and then I'd swoop in and win the bid. Perfect plan! This morning, I woke up early and logged on to find that while I was sleeping, the bid had jumped to $28!
It was tempting to swoop in with the winning bid anyway. I mean, it had only jumped $3 over my limit. What's a measly $3 dollars?? I ended up holding strong to my previous decision and stepped away. I guess this is the universe's way of telling me it's not meant to be. It was an interesting experience…maybe I will revisit the eBay route someday.